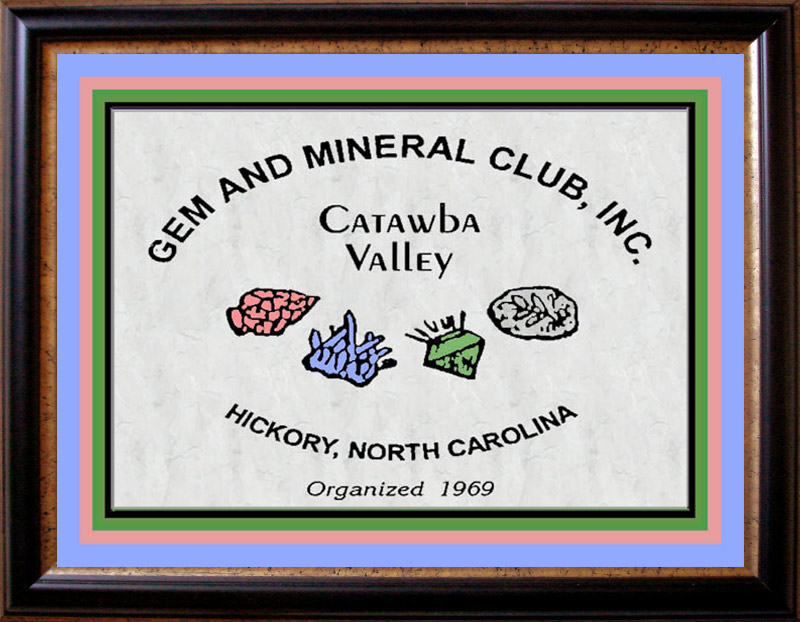 Rockhounding, Earth Science, Lapidary & Fellowship

SPECIAL EVENTS, NEWS & ANNOUNCEMENTS
COVID-19 ANNOUNCEMENT
Monthly meetings are resumed as of April 13, 2021. Participants are
to adhere to applicable Covid-19 protocols mandated by the governor.

Richard Sipe, Sr.

Richard Vance Sipe Sr. passed away peacefully at, 91, Friday Oct. 12, 2018, at Catawba Regional Hospice. Born March 17, 1927, in Conover, he was the son of the late Vance Elcanie and Mary Anna Lail Sipe. Richard loved the Lord, his family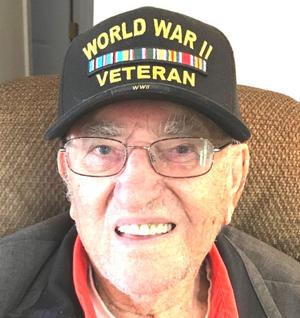 and everyone he met, and they loved him. He served in the United States Army at the end of World War II. He met Grace Finegan from Pittsburgh at a Luther League convention and they began their 65 year marriage in 1948 Richard worked as a brick and stone mason and was an owner of R&H Sipe Construction with his brother Harvey. He was a lifelong member of Mt. Zion Lutheran Church in Conover, where he served in numerous capacities. He was instrumental in planning and building the sanctuary and fellowship hall at the church. He was a leading force in establishing and building Camp Lutherock in Newland. He and Grace served as youth group leaders for many years. Mr. Sipe served his community in numerous ways over his lifetime. He was instrumental in establishing the St. Timothy Voluntary Fire Department and served on the Board of Directors for many years. Richard initiated the idea of building the Catawba County Firefighters Museum and donated his labor and materials to build it. Mr. Sipe was awarded The Old North State Award for his contributions to his community. He was an avid rock hound for most of his life and loved to transform a rough rock into a creation of exquisite beauty. He wire wrapped stones that he had cut and polished, transforming them into beautiful pendants which he loved to give away to bring people joy. He has received three Guinness world records for his large carved sculptures.
Click on the following link for a presentation that features some of the fantastic creations by Richard Sipe, Sr.
The Chief and Other Works by Richard Sipe, Sr.
Glenn Bolick
by Warren Hollar
Rock & Gem Magazine
December 2016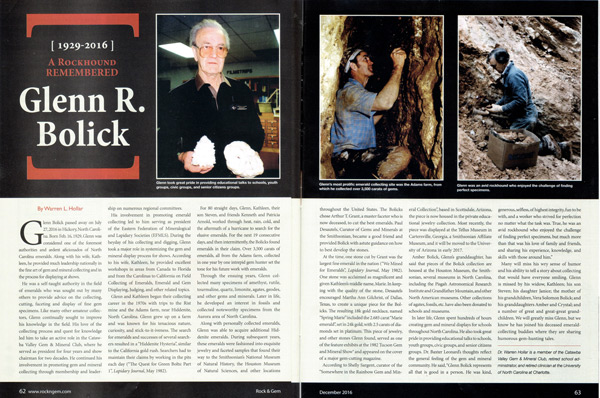 Click on the above picture too read an excellent article!


&nbsp:
2016 Gem and Mineral Show
by Velda McLean
2015 Gem and Mineral Show
& EFMLS Convention
by Velda McLean

2014 KENTUCKY GEODE
COLLECTING FIELD TRIP
by Joan Glover

Day 1

Day 2
2013 ANNUAL AUCTION
& CHRISTMAS PARTY
by Joan Glover

2013 Gem and
Mineral Show
by Joan Glover
CVGMC at the Catawba
Science Center 2012
by Joan Glover

Club Picnic 2012
by Joan Glover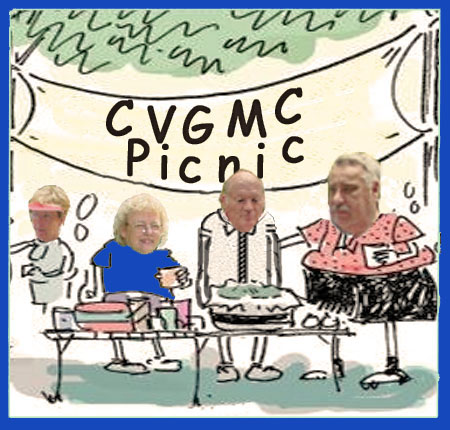 click picture for video